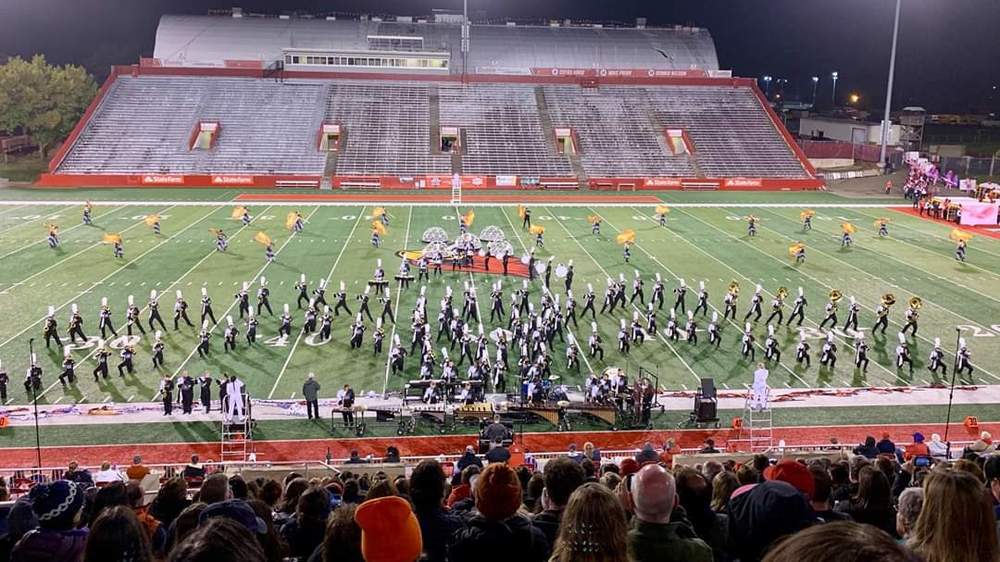 Success Continues for the Marching Streaks!
A. Pickrel
Monday, October 21, 2019
Saturday, the Marching Streaks competed in the State of Illinois Marching Band Championships at Illinois State University. The band competed in class 3A and placed second in a tough class against Marian Catholic High School, Bloomington, Limestone, Dunlap, Antioch, and Lemont. The bands score in prelims qualified them for a spot as one of the top 14 bands out of the day that progressed to finals. The last time the Marching Streaks made it to the finals was 1993! The band ended up placing 13th in finals.
Congratulations!