Teacher Resources Around SEL & Mental Health
When fully implemented, SEL is a part of every aspect of the school day, including core curricula. Teachers in District #205 have received resources and professional development around SEL in the classroom. A teacher dashboard was created to cull a variety of resources. Last year alone our teachers received professional development around brain regulation, LGBTQ issues and mental health, restorative practices and embedding SEL in the classroom. This year, the professional development has focused on trauma-informed practices, more on brain regulation, and ramping up Tier I instruction with engaging activities. Professional Development opportunities targeted towards SEL will continue to be offered the rest of the year.
Not only that, but we have a district-level instructional coach, Mindy Matthews, who is devoted to helping teachers and staff regarding SEL in 205. Our long-term goal is for SEL to be found within every classroom and curriculum in #205. Click on the link below to view the referenced teacher dashboard, known as the #SELin205 Virtual Office.
Our district SEL instructional coach is sharing out strategies and activities teachers can use to embed SEL in the classroom. Teachers can click on the link to access the hyperlinked SEL in the Classroom resource.
November 2021 SEL in the Classroom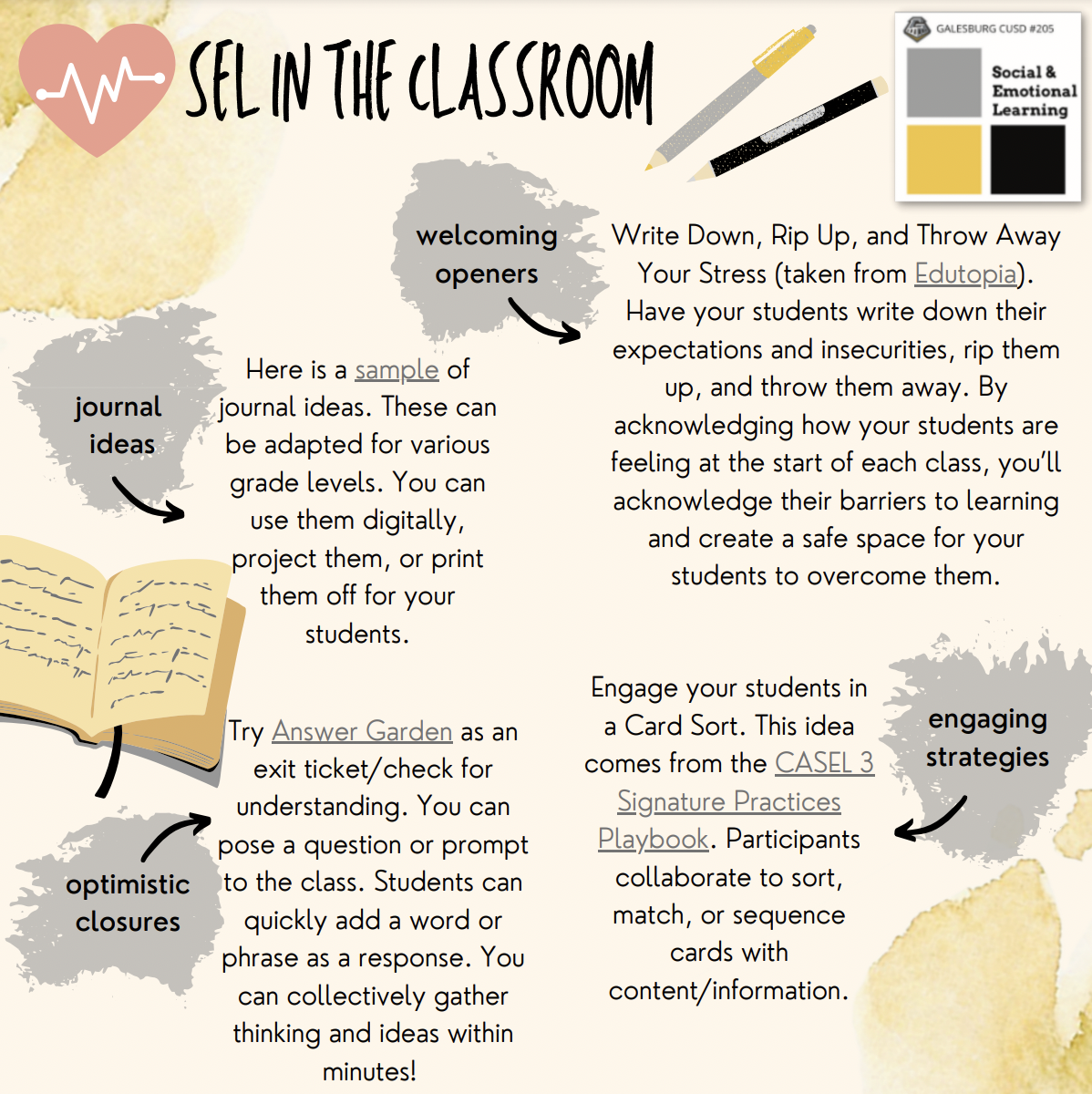 December 2021 SEL in the Classroom