February 26, 2021: Joan Kelley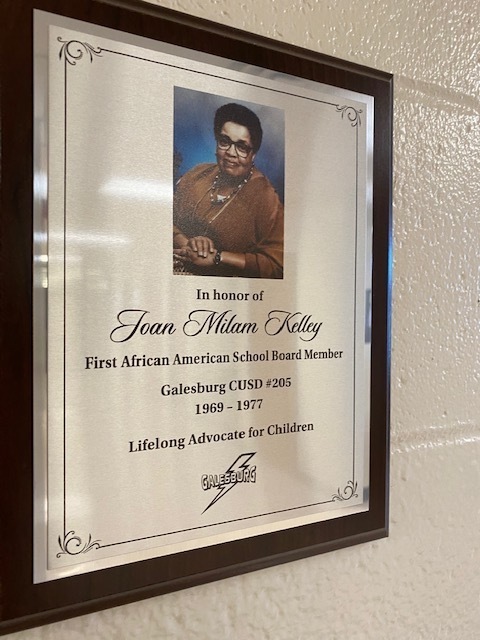 We have provided a "Friday Fact" every Friday during the month of February and today, we want to honor someone who had a close connection to the Galesburg CUSD #205 community.

Joan Kelley served as the first African-American school board member for CUSD #205 from 1968-1977. Kelley had a Bachelor's Degree in music education and had the reputation of being a talented singer, pianist and clarinet player.
Kelley lived in Galesburg for 40 years until her retirement, when she then moved to Virginia to be closer with family.
The Galesburg CUSD #205 Board of Education honored Kelley at the June 2019 Board meeting and a plaque is now on display in her honor.