The delightful voices of over 200 students in grades 5-12 filled Thiel gym on Tuesday, February 22 at the district choir performance for a packed audience.
According to GHS Choir Director, Tyler Demaree, "I am so proud of the work that all of the choir students and directors from across the district put forth for our concert last night. It's been such a long time since we've been able to do something like this, I think that it was really impactful for the students and audience alike."
"The amount of effort that it takes from each student, parent and director really shows through the fantastic music that was performed by each group, " according to Demaree.
Lombard Middle School 5-6 Choir
Director: Sarah Anderson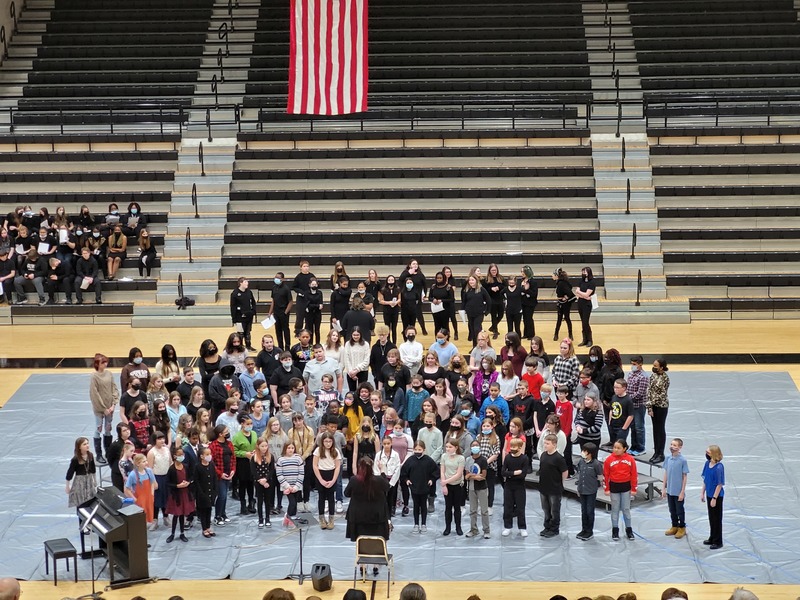 Churchill Junior High 7-8 Choir
Director: Magdalyn Mitchell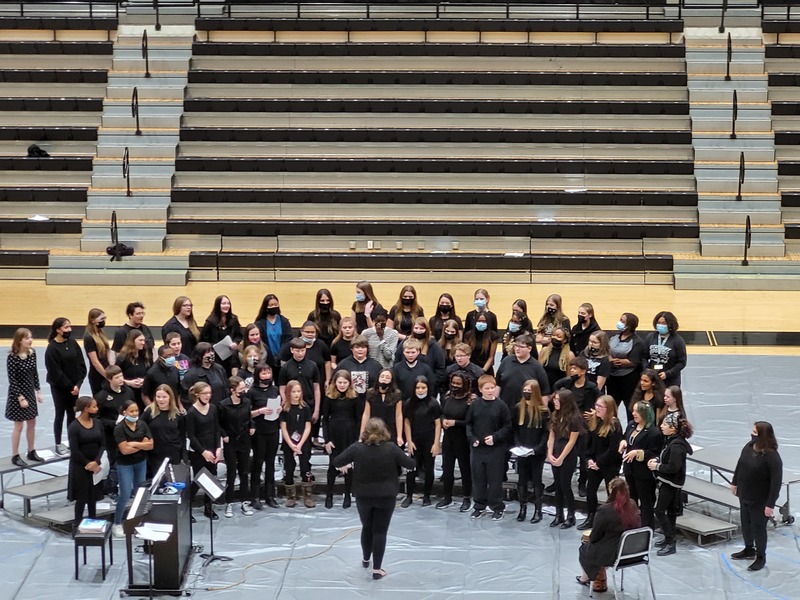 Galesburg High School Treble Singers
Director: Tyler Demaree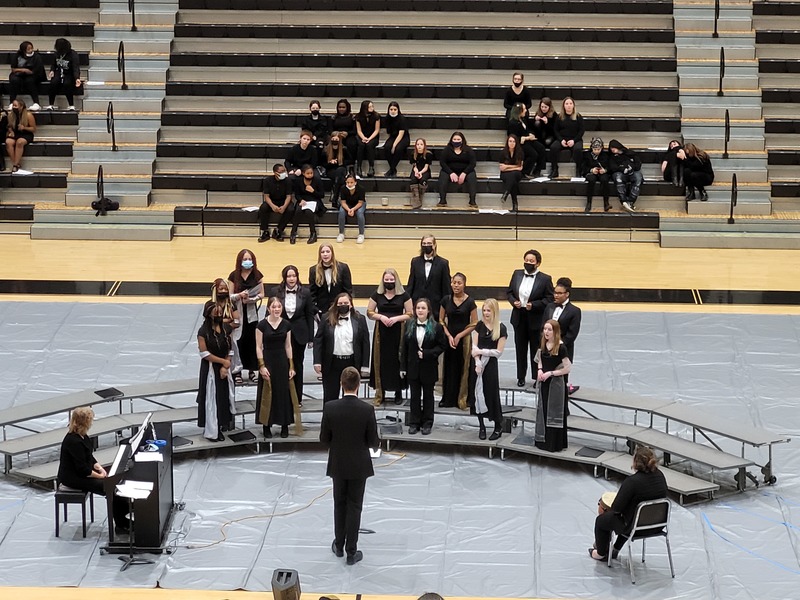 Galesburg High School Concert Choir
Director: Tyler Demaree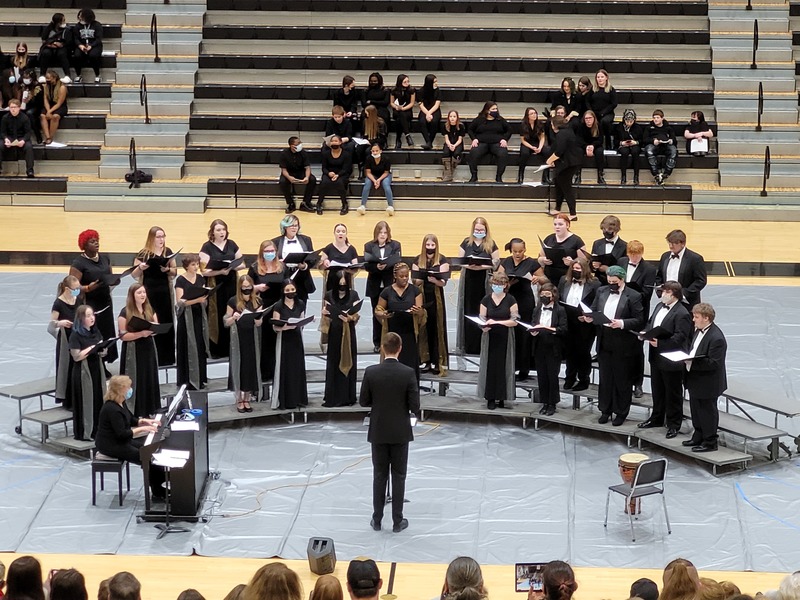 Combined Lombard, Churchill and Galesburg High School Choir