The CUSD #205 staff met to kick off the 2022-2023 school year for the first time in the newly remodeled Hegg Performing Arts Center.
Staff heard some encouraging and motivating words from Superintendent, Dr. John Asplund and Director of Student and Staff Supports, Mindi Ritchie.
Service awards were also presented to the following staff members:
30-Year Service Awards

Tammy Qualls
Jim Connors
20-Year Service Awards

Cynthia Avarado
Elizabeth Bodenhamer
Carole Buebe
Jody Chapman St. George
Amy Fleming
Jennifer Good
Bridget Gummerson
Brian Hedrick
Melanie Kochersperger
Lorene Larsen
Sarah Marvel
Amy Miller
Angela Noonan
Elise Rasso
Tammy Ravel
Kelly Sturgis
Christine Tapper
Allyson Vaynerman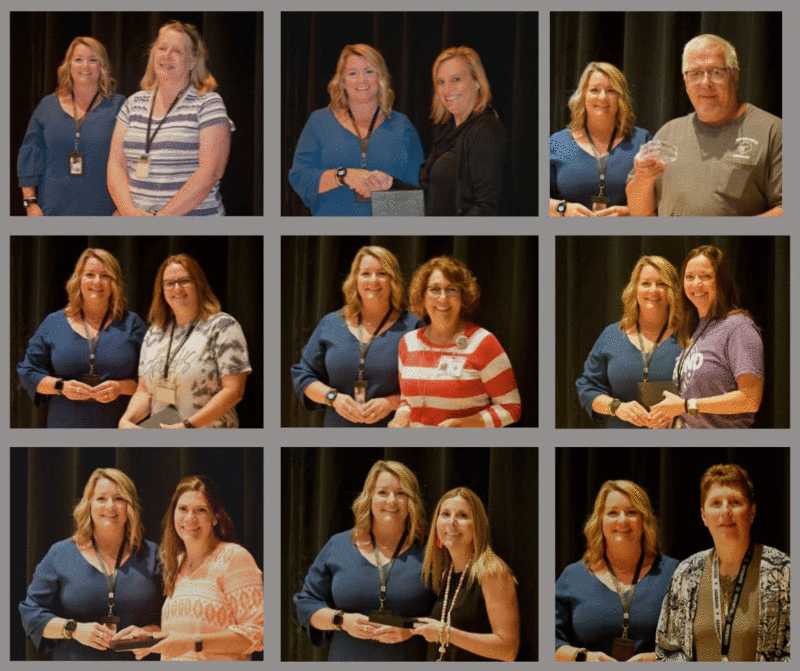 We look forward to a successful start to the 2022-2023 school year that officially begins on August 17, 2022.